Homeschooling is an incredibly difficult undertaking. As a mother who has chosen to homeschool my two children myself, I have been at the receiving end of a lot of advice on how to keep them focused, how to help them stay on a schedule, organizing my curriculum…everything that helps with the day-to-day efforts of a homeschooling family. But these friendly helpers have been surprisingly silent about how to keep it interesting and interactive.
In the beginning I used the books provided by my chosen homeschool group and used them to create lessons that were heavy and educational, but not very stimulating. I noticed a serious drop in interest from my kids, and the pressures of memorization without any fun was too much when pitted with the lack of interaction during the day with peers. I knew I needed to do something, and so I set out to look for advice from other parents of homeschooled children, as well as teachers.
The best thing I was put onto was self-checking quizzes. These educational miracles are truly fantastic. One program I found, called ProProfs became a staple of my lessons. It has a lot of functions and seems to have been made mainly for analytics and employee training. However, it also allows to create tests which is easy to use and very fun.
Create Your Own Quizzes!
I started out simply, without using most of the provided functions. I created a simple quiz with an answer sheet, which I then applied to the quiz so that it could be checked as we went along. My children both went through their chosen quizzes easily, selecting their answers and being shown when they made a wrong answer. This gave us a chance to discuss each answer before we moved on, so they could see why it was wrong.
This was great, but I felt like I wanted to try some more of the features to really decide if we would use it regularly.
Add Pictures, Sounds or Videos!
That night I played around with it and I found that the connection was extremely simple and the directions were a breeze to follow. I was able to easily add in pictures with questions, graphs, and even sounds and videos. I found several videos in the public domain which I could have my children watch and then answer multiple choice questions on.
See an example of how images can be used here.
Create a Grading System!
Whether you want a standard percentage or a more advanced grading system to allow for different accepted answers, you can create just what you need with ProProfs. It is simple to attach it to any kind of quiz, and you can make different grading systems for different quizzes you create. Their ability to use a more specific answer form was a big help for me.
Analyze Your Child's Progress!
My favorite part of using this program was that I could analyze my children's scores and see where they were strongest, as well as where they may need extra help. My son was good in English but a bit weak in math and so we have been working on that, and he is improving. My daughter was alright in math but was struggling with geography, and she has also been doing much better. Since I can run these analytics as often as I like, I can continually monitor them as we go through the school year.
You can even see the ratio of correct versus wrong answers, and what types of questions are most often mistaken. It shows the results on a visual graph that is easy to read, and you can get further details if you want or need them.
I would highly recommend this program, or any program that allows you to create self-checking quizzes for your kids. After all, homeschooling is difficult enough, and we can use all the help we can get.
Jessy Troy is a stay-at-home mom of two. She was a homeschooler herself, and has been homeschooling her kids for about 4 years now. She enjoys discovering new family friendly Internet tools and considers herself a geeky mommy blogger.

She blogs for fun, not for profit at her eco-friendly blog DIY gadgets.
Read More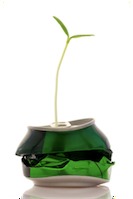 It is 2011. Global warming is one of the biggest topics of debates, recalls are almost standard, we spent two years previously watching the CEO's of major Chinese corporations commit suicide over toxic toys and the world is going mad. Even baby bottles have been found to contain a potentially harmful chemical called BPA. Cribs, carseats, strollers and bouncers are frequently in the news with horrifying stories of dead babies and numbers to call for information on refunds.
All of this is enough to make any mother feel on edge, but for the mama who is trying to live her life green it is especially frustrating and nerve wracking. With so much to think about, just keeping your kids safe is a serious job, much less the environment. Many have turned to ultra-expensive products that claim to be eco-friendly and completely safe. But with the issues of today, it has opened up a whole world for companies that exploit this demand for their own profits, overcharging and often failing to meet regulations and standards set for such products.
So, where do you turn? Actually, it is all simpler than you might think. While it appears to be overwhelming, being green can actually be easy. You just have to break it down and do things the faster way. That means taking an honest look at the most pressing issues likely to face you, and cutting out the rest as a statistical improbability.
What Should I Worry About?
Honestly, your most pressing worry should be the most likely you will encounter. That would be phthalates and Bisphenol A (BPA). The most common of these two chemicals are phthalates. Often found in plastics, but also in personal hygiene products, baby bottles, rubbers and formula cans, this secretive menace can slip into anything. Because there are so few regulations, federally there is nothing that can be done and so nothing that companies must follow. In some states, it has been banned from certain products like formula, but this is a small step on a long road.
However, businesses have been heavily affected by the bad press about this issue. Because of this, they have worked to remove phthalates from their products, and so most new toys, soaps and bottles won't have it. In fact, many parents are now deliberately throwing out older products and buying new ones less likely to have the chemical in them.
BPA is a similar chemical, and it has been linked to the same side effects, such as breast and prostate cancers, strange growths and reproductive deformities and problems in small boys. But it has also been largely eliminated by companies protecting their image. The Senate is also slowly getting on board with banning all BPA and pthalates, though there is a long way to go in this regard.
What Can I Do?
Pay attention. Because this issue has been expounded on so much in the media, many toy makers or baby product manufacturers will actually list on the packaging that it is free of these chemicals. Try to stick with products that say so, or check their website before buying to see if it is handled in their FAQ section.
If you buy second hand, run a check on the toy brand and find out if there have been any recalls, or if it is reported to contain any harmful chemicals. There are so many mommy-sites online that it shouldn't be hard to discover.
Go for homemade. Sure, factory-spewed toys are cheap. But they are also potentially dangerous and promote bad working conditions, slave labor and environmental harm. Be careful of the stores you buy from, and if possible buy from a fair-trade vendor that hand makes each bamboo baby toys or product.
Being green doesn't have to be hard. If you know what you are against, you will know what to look out for. Before long, it will all just be second nature.
Jessy Troy is a stay-at-home mom of two. She was a homeschooler herself, and has been homeschooling her kids for about 4 years now. She enjoys discovering new family-friendly Internet tools and considers herself a geeky mommy blogger. Jessy is keen on vegan dieting and expresses her love for frugal and sustainable living at her blog DIY gadgets.
Read More