A Mother's Strength & Advice: Hydrocephalus
Podcast: Play in new window
When was the last time you assumed something about someone? Be honest with yourself – was it last week, yesterday, or perhaps in the last five minutes. It's human nature that we do. Our thoughts running 10,000 times faster than our common sense.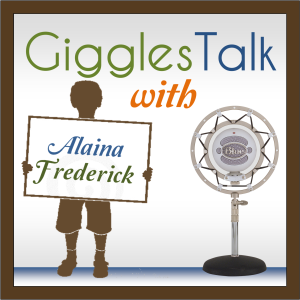 This evening as I sat in a quiet corner of my favorite thinking place I watched a young mother with her little boy. I contemplated what she'd do if I asked to have an interview with her. I can only image what she thought of me as I sat there smiling at them. Perhaps she thought I was like the rest of society and just staring. However, I was looking for another reason. I was trying to decide if she'd be offended by me asking to talk to her.
She wasn't in the least and I had a great conversation with Jamie! We talked briefly about how she felt when finding out that their little baby still in utero wasn't perfect in the eyes of the world. The option of abortion was even brought up. Ethan is the cutest little boy and the short time I spent with him I wanted to just snuggle right up to him. What a shame for the doctors to suggest that he shouldn't be born.
Stares. Whispers. Rude Facial Expressions. Gestures.
They hurt. They
hurt
more than you can imagine. It's up to us as parents to teach our children…and ourselves to smile and be kind.
It's okay to ask questions.
We are humans after all! It's nature that we are curious and wanting to know more – but do it without a judgmental 2nd and 3rd looks.
Be curious with an open mind and heart!
Caught with the opportunity to have a teaching moment with your child?
Here are some key points to remember:
God created each one of us special and unique.
Smile. Ask the little boy or girl to play!
Respond. Don't ignore your child if they have questions. It's how they learn!
For the older children:
A disability or physical deformity doesn't make someone less of a human then you are.
Don't assume anything. It's better to ask questions then to stare.
Be the 'bigger' person. Tell your friends that it's not nice to say mean things – by speaking up you are now a hero.
Shortly before they left she admitted that she even judged me. She saw me with my computer and was afraid that by sitting at a table near me they'd be bothering my work. When I started to approach her before I was able to get my question out her thoughts were running through her head "Oh no, this woman is going to ask us to move. We are too loud."
Little did she know that I'd be asking her to talk about judgments and assumptions!
For more information about hydrocephalus and for group support please visit:
Alaina Frederick, publisher of Dinker & Giggles, loves helping to create a healthy environment for her four boys and husband. Her favorite time of year is winter - trees blanketed with fresh snow, hot cocoa in hand, and a great book completing the package.
Latest posts by Alaina Frederick (see all)