T
his past weekend I had the honor of spending time with some of the most talented and creative fiber artists in the area (and out of the area)! There was this one particular lady that was just the cutest thing and reminded me so much of my own grandmother. I watched her use gigantic knitting needles, then showed me how to tungsten crochet with the largest crochet hook I've ever held.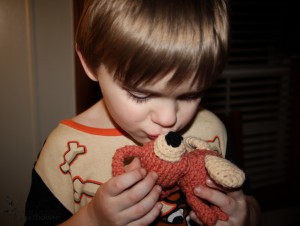 Early 2012 was my first time attending the festival. It really opened my eyes and showed me that just because I liked to crochet I wasn't old. There were lots of people there my age and even some men! It was there that I meet Stacy Trock, Freshstitches and made my very first amigurumi crochet animal a tiny mosquito that Mr. Parker still plays with to this day.
I sat in a few classes. Two with local fiber artist Robyn Chachula, known on the web as Crochet By Faye. I learned how to understand and read crochet charts in her class on Friday. I can now finally put her Baby Blueprint pattern book to use! I also created my first lace in her class on Sunday morning. By Sunday afternoon I was making a duck with Stacy Trock of Freshstitches. She helped me to get rid of the 'bobble head' looking amigurumi by properly attaching the head to the body.
The festival was more than just a time to go and take pictures but it was really a chance for me to be inspired. When I do have down time I like to do something that is relaxing and lately for me that has been crochet. I will be the first to admit that it takes me MONTHS to often complete a simple animal or even one shoe. But those moments here and there that I do get to capture are enjoyable.
I use to paint. That seems like eons ago but it was only about only a decade ago. Okay seeing it written like that I guess it was eons ago! I just don't have time for painting any more. I need a hobby that can be taken out and put away within a matter of moments. Crocheting has been that hobby. I have always joked that I'm not a knitter that I couldn't even cast on. On Saturday I took a Learn to Knit class and guess what? Yep, it's pretty darn easy!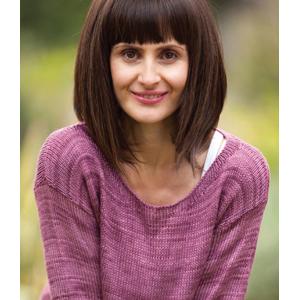 I've always loved the look of knitting. During the festival I fell completely in love with this Bamboo Spring Garden Tee that was on display in the trunk show. So much so I contacted StevenBe to find out how I can adjust the pattern to fit me. Had I just seen the pattern and images of it I would not have given it two glances. However, seeing the actual knitted tee in the Be Sweet Bamboo yarn, touching it for myself and seeing how it draps…OH!! I'm totally in love and I'm working now on an only knitting class learning how to read patterns and be ready to make this garden tee for myself.
Seriously. It was just silky soft. The colors on the sample reminded me of moss in the summer. Can I use the word delicious to describe a knitted garment? Well I am – it was absolutely delicious and we all know how I feel about anything made from bamboo!
Since you came here for photos…… without further a-du!
I've already signed up to be a teacher in the Learn to Crochet class during the 2014 PGH Knit & Crochet Festival … will I see you there?
The following two tabs change content below.
Alaina Frederick
is the founder of Dinker & Giggles. She is a mom to
four boys
and married to her best friend for over 11 years! Alaina is also a
freelancer
helping companies keep their business running smoothly.
Latest posts by Alaina Frederick (see all)