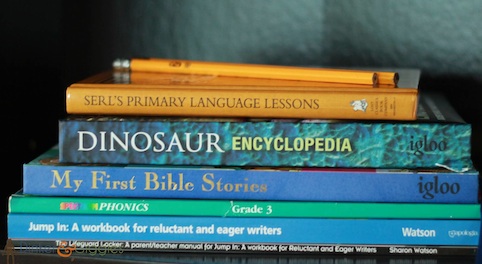 Regardless if this is your first for twelfth year homeschooling you don't want to miss this used homeschool curriculum sale.
Not only can you pick up items to complete your homeschool curriculum but you can also get what you need to supplement your child's public or private schooling needs.
Tables will be available for a small $5 fee for those that have items they are wishing to sell. I know I will be there cruising the isles like a deer in headlights – hope to see you there!
Used Homeschool Curriculum Book/Supply Sale

North Park Baptist Church
1600 Sample Road
Allison Park, PA 15101
August 9th, 2012
Set up to sell begins at 9am
Doors open to the public 10am – 2pm
Please contact Deb Hamblin for more information or to secure a table:
cranberrybunch (@) gmail (dot) com

Read More