When Safe Isn't Safe Enough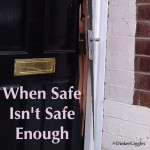 As a single mother, I value my daughter's safety and well-being above anything else in the world. I would go on a hunger strike if it meant my daughter had enough food to eat. That said, I do all I can to try and make sure that my daughter and I are in a safe and loving environment at home. However, we recently came home from a long day of work and school to find something I never imagined would happen.
With our front door wide open and two of our door locks broken, we walked into our home to find everything in ruin. Trash thrown all over the floors, much of our jewelry missing, and representing a shell of the home we know and love, we quickly realized we had been the victims of a home invasion.

Reality Check
You will never feel as vulnerable in life as you will if your home is broken into – I pray this never happens to you. My daughter's father has been out of the picture her entire life, and I have worked my tail off to provide my daughter with all of the opportunities in life that I had to fight for. Moving into a nice community that is known for lower crime rates than our previous neighborhood, I believed we moved to a safer and more inviting community.
While our new neighborhood is definitely more inviting than our previous one, this tragic event in our lives made me realize one thing: I had let my daughter down by not doing everything I could possibly do to protect us.

We stayed in a local hotel for five days after our home invasion. Unfortunately, there was substantial damage to our home, and I had to hire a contractor to make some repairs. But to be honest, I could have completed the repairs myself, but I was so terrified of being in our home, that I didn't want to see it again until it was restored to its condition prior to the invasion. It wouldn't have been healthy for me or for my daughter to remain in our home – or at least what was remaining of the place we called home.
Returning Home
Once everything was repaired I was still frightened to return home. I didn't know what really happened at our home; let alone who the culprits were. I didn't want to take my baby girl back to a place where she could be in danger. Rather than live in fear, I chose to be proactive and tackle the real issue: we had next to no semblance of security measures at home.
I spent over a week researching the latest and greatest home security options available, trying to legitimately justify purchasing everything I came across. And yes, there were times when my justification was nothing more than, "Our home was just broken into!" While I wasn't living in fear during this time, I was allowing this fear to creep back into our lives rather than making logical and sound decisions.
After taking the weekend off from our home security quest – and a much-needed weekend vacation at my sister's house – we returned home, and it was time for me to take charge. After all of my research, there were three security measures that really stuck out to me, and these three measures are what, in my opinion, provide us the greatest feelings of security and comfort at home.
New Door Locks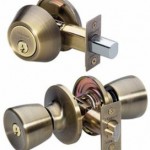 While the contractor who repaired our broken home installed new door locks, they were the same style of lock as the two locks the burglars broke down as they turned our house into a refugee camp. I simply would not stand for this; my daughter's well-being was legitimately at risk with these door locks in place.
While it may seem relatively basic, installing new door locks is amongst the easiest home security measures one could possibly take. Unfortunately, a couple of deadbolt locks on our doors would have been a great deterrent to thwart off the burglars who broke into our home. If your home doesn't have deadbolts, install them. It's that easy, and it truly is a necessity. Deadbolts, as I have come to learn, are better suited for absorbing more impact than a standard lock on a door knob. Had I installed deadbolt locks on our doors before the invasion, we could have prevented the trauma we endured.
Other than deadbolts, it is important to know the difference between the two main types of doorknob locks as well. Single-cylinder locks use a key on the outdoor side of the knob, and has a push or turn knob on the interior side of the knob for you to lock and unlock the door. Double-cylinder locks, on the other hand, require you lock and unlock the doorknob on both the interior and exterior knob. While this option seemed the most secure when I began my research, I quickly realized that this additional security feature could become a safety hazard. If we ever experienced a house fire, it would be significantly more difficult to leave our home if we had to use a key to unlock the doors. Instead, I chose to install single-cylinder locks with a keypad which requires a unique code in order to unlock from the outside.
Security Cameras
While this may not physically prevent potential burglars from entering our home, installing security cameras was an absolute must. Far less expensive than I was anticipating, I feel much safer knowing who is at the door before getting off the couch. While I chose to install cameras at each corner of our house, as well as above all of our exterior doors, you can simply install cameras above your doors and still achieve a heightened security level at home.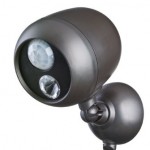 One of the coolest features I learned about regarding security camera systems is how many of today's options provide you the ability to stream the camera's feed to your personal computer or laptop. Not only did this save me from having to purchase a new monitor solely for the camera feed, but I can now access our camera feed even when we aren't home. For the days when I'm stuck at work when my daughter gets out of school, I can have the camera feed on at work and know exactly when my daughter gets home.
Additional Window Security
Lastly, I chose to replace our home's windows. Our old, single-pane windows simply were not cutting it. Not only was this an upgrade that added value to our home, but our windows – a commonly used point of entry for intruders – now include locking mechanisms, making it even more difficult for a burglar to break in. Along with the locking mechanisms, I also installed a new security system that will blast its alarm if our windows are ever broken, immediately alerting us of potential danger (and will hopefully scare off a burglar, should we ever have this happen to us in the future).
Please, for the sake of your family, do not allow your home to be an easy target. It is so much easier to beef up the security in your home than you could ever imagine, and your family deserves to feel comfortable in the safe haven you are providing them. Even if you're working with a tight budget, there are options available to you that will not only deter a burglar from completing the job, but can also make a would-be burglar think twice about walking up to your home. If nothing else take my story to heart and realize, no matter where you live, you are not exempt from a home invasion.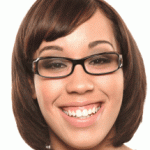 Rachael Jones is a mother of one and a blogger for DIYMother. Rachael strives to make the world a better place each and every day, and lives to provide homeowners with home improvement and DIY advice and tips.
Tags: home safety