Wooden Toys vs Plastic Toys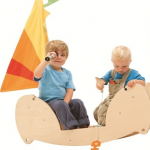 So you've had a baby and now that they are old enough to play you find yourself wondering about the toys they are putting in their mouths.
Is my baby's' toy safe?
Is there a better toy out there?
I only want the best for my baby!
We've all been there at one point or another and an often overlooked place to cut the toxins and inspire creativity is in the types of toys our children play with. In a age of iPads, computers made for kids, and video games galore where is there time for true creativity?
 Plastic Toys Seem Less Expensive
Cost is often the main reason people select a plastic toy over a wooden toy but this can be a false economy.  Everybody loves the traditional wooden toys so they tend to stay in the family longer and are more meaningful when passed down between generations.

 Plastic Toys Seem More Interactive
The simplistic designs of wooden toys, especially bamboo baby toys allow your child to use their imagination to the full whilst engaging in pretend play.  Inquisitive minds have not been stimulated as much in recent years since the popularity of plastic and electronic toys has increased.  Plastic and electronic toys typically direct rather than inspire creativity.
 Wooden Toys Are Well Made
It's important to appeal to your child's senses and with wooden toys they will take pleasure in the look, feel and smell of beautifully crafted wooden toys.  Wood is also more durable and sturdy, better able to withstand rough play and will not shatter thus avoiding the risk of sharp pieces.  Wooden pieces also tend to be chunkier than plastic pieces and would be more difficult for a small child to swallow.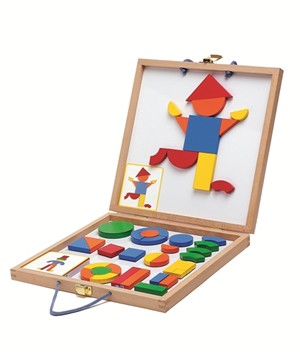 Wooden Toys Are Safer
Wooden toys are made from an organic material and decorated with natural dyes or non-toxic paints and do not contain the harmful chemicals found in many toys made from plastic.  Finished with smooth safe edges, if your child puts a wooden toy in their mouth you will not need to worry about the possibility they may be sucking on toys that may contain harmful chemicals.
 Plastic Affects The Environment
The majority of plastic toys are made from cheaper types of plastic that is not recyclable; therefore they have to go into landfill.  As they are not biodegradable or eco-friendly they take many many years to break down into small non-organic pieces all the time emitting chemicals into the environment that could potentially be dangerous to our health long-term.
We like to create a child's world full of discovery that's why we are so careful with the choice of products.  If you feel the same about the type of toys you give to your children why would you not buy wooden toys?  If not then at least have a fair mix of traditional wooden toys and of Buzz Lightyear and friends – but remember they really won't save our planet or help to produce the next Leonardo da Vinci!
Bommé & Klaus Kinderroom, co-owners of Kinderroom, a website filled with unique children's furniture and beautiful wooden ride on toys. Their goal of making life easier is key, so they choose their products with quality, practicality, ingenuity and convenience in mind.
Tags: green living