Alaina Frederick, the mom
There is a lot that you can tell from a child's' expression. Fear… excitement… joy… freedom…
* * *
I'm not sure how it works in your family, but in this one, our little ones often get the short end of the stick (a trend I'm working hard on breaking). They don't go on as many outings as their brothers. They don't get as many special treats as their brothers. It's always something that rubs me the wrong way and I'm trying to find a healthy balance in treating them all fairly and finding activities for all the age ranges
Recently, my father flew his airplane into town and treated part of my family for my birthday. I purposely didn't take the older ones. I wanted a special evening out with just the littles. It was a lovely meal. The restaurant was once part of The Underground Railroad! They have the most interesting menu I've read in a long time with two pages dedicated to the history of the building. Did you know that often people would hide under the staircases? In this particular building, they had a board that they would lift up to pass food down to the people seeking safe passage.
And…this place has the most scrumdiddlyumptious sticky buns ever. If heaven came on a plate…they are it!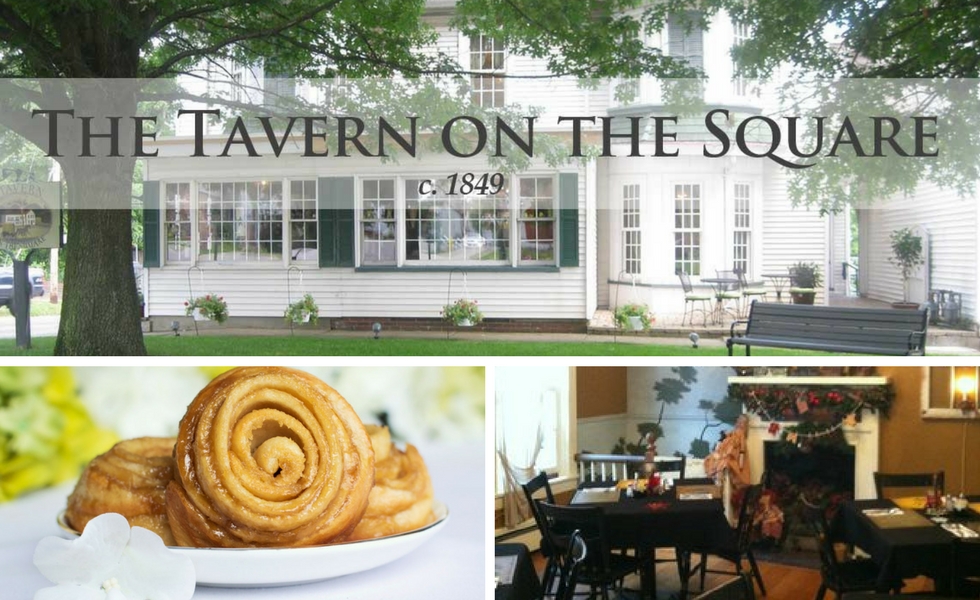 Exterior of building, Plate of Sticky Buns, Interior of Main Dining Room
Photographs by The Tavern on the Square
This brings us to the squeeeee part. The part where I get that one, special photo that captures a memory I hope to never forget.
After our late lunch we headed back to the airport to drop off my dad so he could fly home. A few tilts of his noggin', bats of the eyes, and a sweet "pleeez, can we ride in your plane grandpa?" and Tucker has ultimately won the case. They walked around the aircraft as grandpa did his checks. Hopped into their seats and each placed a too-big-but-they-just-dont-care pair of headphones over their heads. Buckled their belts tight. Smiles stretched across their faces. I'm still surprised they didn't crack their lips they were grinning so big.
I got out my phone (as any mom in my position would do) and snapped a few dozen photos more than I needed to.
I love how my youngest's expresses himself. His grin that fills your heart with joy. The way he uses his entire body to say how he is feeling. That he has absolutely no fear. How he takes on life with a full force that, as an adult, I have a hard time grasping and understanding.
There are times I find myself pulling out my phone just to look at the picture of him sitting with the headphones on his head and his fists up to his chest. While it's only a single photograph, it tells so much.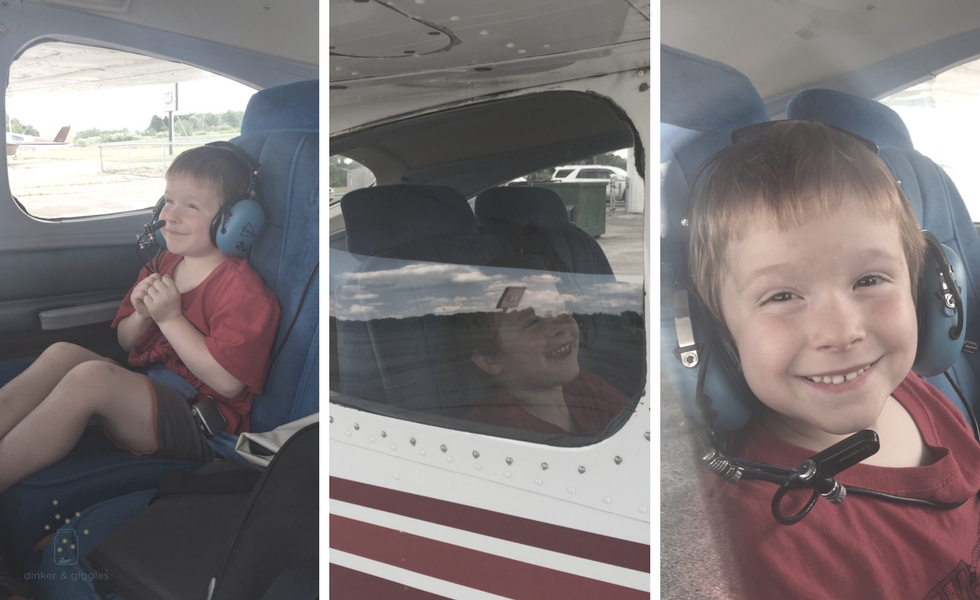 Mr. T getting ready for takeoff.
Photograph by Alaina Frederick
I've never understood the expression "a picture is worth a thousand words" until now. As I sit here trying to share this story with you, it's difficult to find the words. If you know me, then you know that is an unusual thing for me. But there is something about this picture, this moment, that I don't think there are words in the English language for.
I don't even know what the emotions are. Is it about my jealousy for how full of life he is? Is it about my pride for being a part of raising a kid that is so full force as Mr. T is? I honestly don't know. All I know is that every time I look at that picture I want to share it with the world.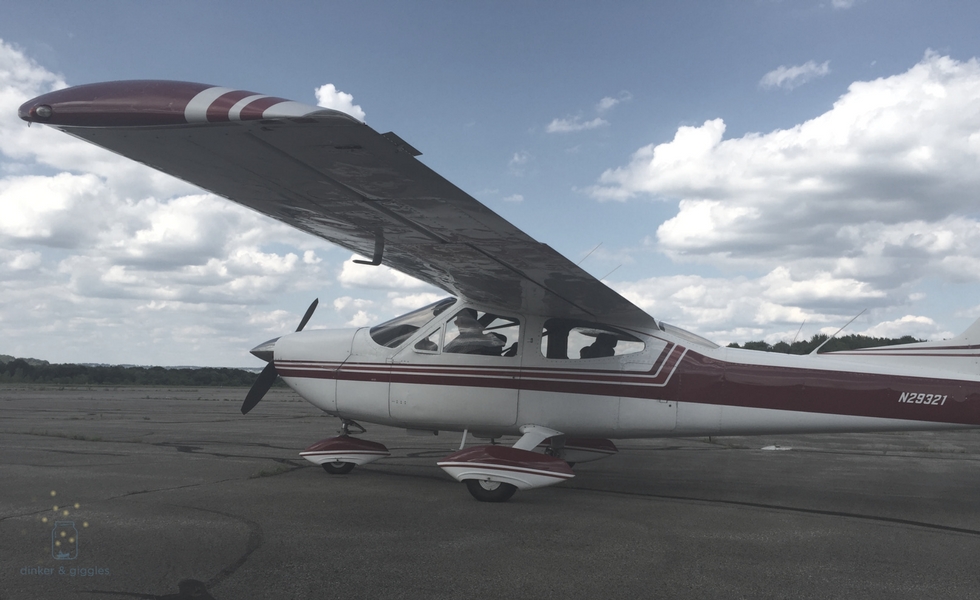 If I have learned anything from this kid during his short five years on earth is to take chances. He does every day and more often than not it finds in his favor. A particular interesting bug. A heart shaped rock. A new dance move. A "best friend ever" after a few minutes of play. Magic in the shapes of clouds.
Goodness…when was the last time I've just looked at the sky and used my imagination? It's been far too long. He's got this living life thing down pat. I hope I never snuff that out of him!
The boys loved their time in grandpa's plane. While I felt guilty that the older kids didn't get to go, I'm glad for this special time that the littles had with their grandfather. They got to fly over the city of New Castle, PA and see the park that we had been at earlier from the air. I think my dad enjoyed the time just as much as they did. He loves airplanes and talking about them, so to have two willing sponges ready to soak up anything he had to say, even if they didn't understand a word, was a blessing for him too.